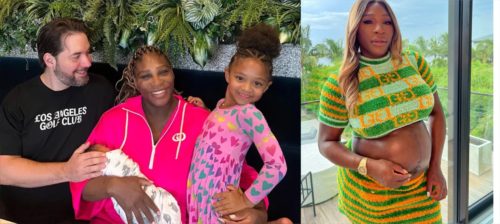 Serena Williams gave birth to her second daughter on Tuesday, according to her husband, who added that both were "happy & healthy" after the tennis star's first child's harrowing birth left her fighting for her life.
"I'm grateful to report that our house is teaming with love: a happy & healthy newborn girl and a happy & healthy mama," her husband, Reddit founder Alexis Ohanian, wrote on Instagram, with a photo of himself and a beaming Williams cuddling both of her kids.
In an address to his 41-year-old wife, he said she had "given me another incomparable gift — you're the GMOAT," a new maternal spin on the sporting honour Greatest Of All Time.