A one-week memorial service has been held in honour of Cynthia Quarcoo, the esteemed Founder and Managing Partner of CQ Legal & Consulting who passed away on June 21, 2023, in the United Kingdom.
A renowned lawyer and legal luminary, Quarcoo played a pivotal role in shaping Ghana's music and entertainment landscape, representing some of the country's most celebrated artists including Sarkodie, Samini, Shatta Wale, and Reggie Rockstone.
Quarcoo's sudden departure sent shock waves throughout the nation, as friends, colleagues, and clients grappled with the loss of a remarkable woman who had made indelible contributions to her field.
The one-week memorial service was held on Tuesday at the Christ the King Parish in Accra, where mourners gathered to pay their respects and reflect on her extraordinary life.
The solemn event was attended by a host of individuals from various walks of life, including close friends, family members, and notable figures from both the entertainment and legal industries.
Among those present were celebrated musicians Samini and Sarkodie, renowned media personality KOD, political leader Brigitte Dzogbenuku, former CEO of UT Bank Kofi Amoabeng, Charles Mensa and former Electoral Commission boss Charlotte Osei.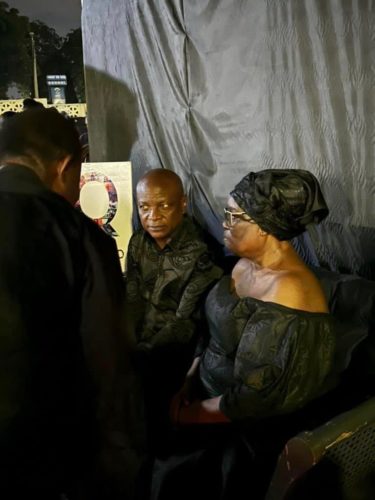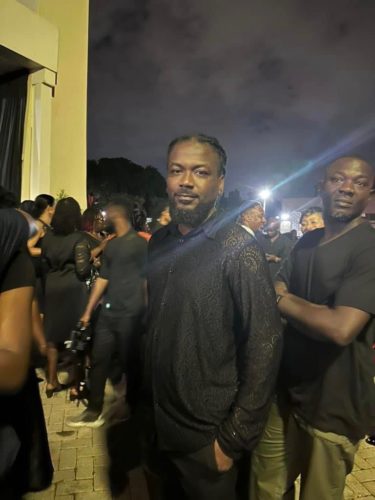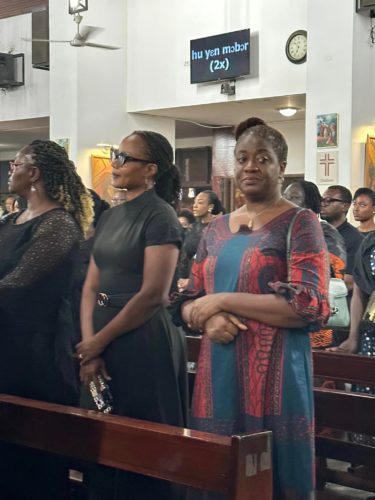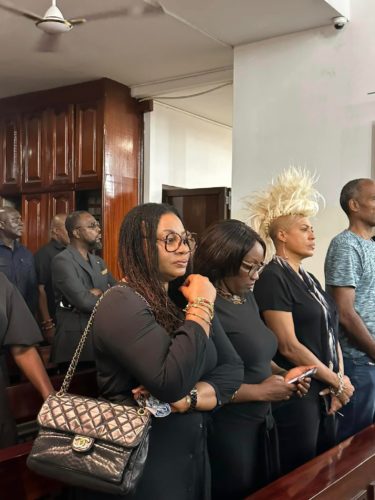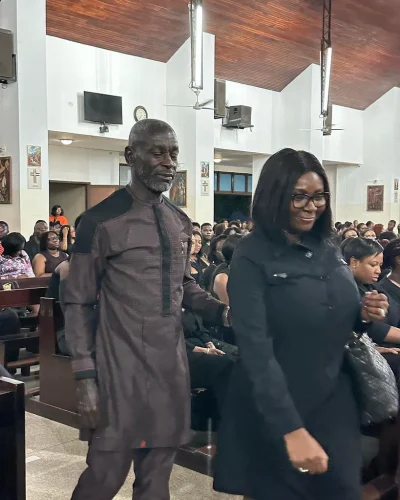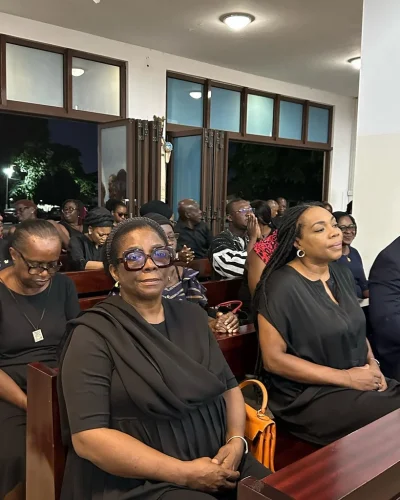 The international community were also present to lend their support to the grieving family.
While the grief was palpable, plans are underway to give Cynthia Quarcoo the dignified farewell she deserves.
The final funeral ceremony is scheduled to take place on Saturday, August 26th, 2023, once again at the Christ the King Parish in Accra.