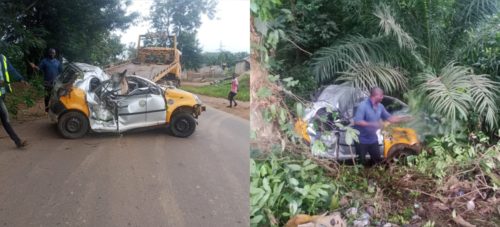 A taxi cab with registration number GS-2769-21 from Akyem Asene to Akyem Aboabo in the Eastern region had an accident last night, 24th August, 2023 at around 11pm at the Aboabo cemetry when the car somersaulted and ended up crashing into a tree.
There were only two people in the taxi at that time which is the driver, commonly called Desmond and one lady called Ama Portia, all in their teens.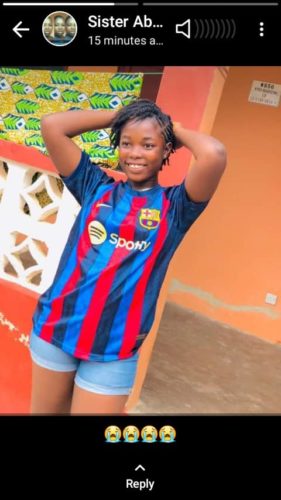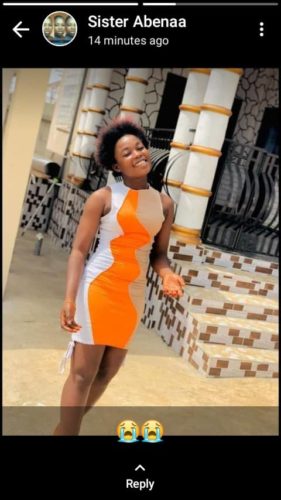 Speaking to eye witnesses, they divulged that when they got to the seen, it was unfortunate the lady sitting beside the driver was dead on the spot and the driver is still alive but in critical condition and he was rushed to the hospital at Akyem Oda.
According to reports, the young guy involved in this accident is not a professional driver but the owner of the car told him to bring the car to Akyem Aboabo so the lady decided to go with him and unfortunately ended up in this fatal accident.
Both of them work at the same fuel station at Akyem Asene in the Asene Manso Akroso district of Eastern region.
Check out some pictures below;