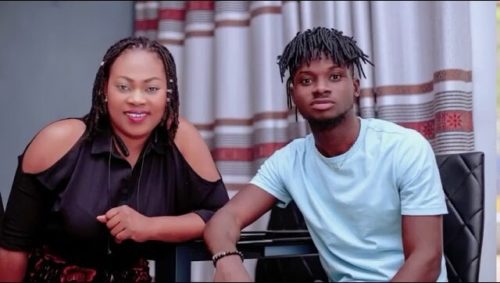 Joyce Blessing, a contemporary gospel music sensation from Ghana, described her feelings after hearing her song "Victory," which was a gift from her colleague singer Kuami Eugene, for the first time.
She claims that when she went to the 'Angela' hitmaker's studio to hear the song, she sobbed and held him for around thirty minutes. She went on to say that she was moved to tears by the song's lyrics and that she could identify with them because they described her own life narrative.
"When I went to his studio and he played the song, in fact I cried because the song touched my heart. So I hugged him for about 30 minutes..not with a bad intention though and I thanked him very much. Because it is rare to see an artiste write and give a song to another artiste," the 'Heavy Price' singer stated.
Speaking on UTV's United Showbiz on Saturday, October 14, 2023 Joyce disclosed that Kuami took nothing from her for the song adding that he only requested for a credit anytime she performed the song or spoke about it. She also disclosed that Kuami directed the video of the song.
"He did not take anything, including the revenue…. I mean nothing. He told me it's from his heart and that it is a gift from him to me. He also directed the video we shot for the song. I was really impressed and that was what made me hug him. " she said