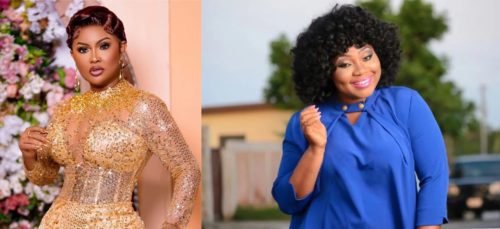 Sally Mann, a controversial entertainment critic known for her candid opinions, has spoken out to set the record straight regarding her views on renowned actress Nana Ama McBrown.
In a recent interview with Ohemaa Woyeje, Mann emphatically asserted that her comments about McBrown are strictly related to showbiz and lacked any intention of harboring ill will.
During the interview, Sally Mann made it clear that her past remarks (Not giving birth naturally) about Nana Ama McBrown were not fueled by personal animosity.
Rather, they were part of the realm of show business, where constructive critique and observations can sometimes be misconstrued as criticism.
Mann openly expressed that her comments were taken out of context, particularly her assertion from a few months ago that McBrown's performances lacked naturalness.
Sally Mann took the opportunity to clarify that her statements were not meant to cause harm or offense.
She emphasized that her intention was to provide a unique perspective on McBrown's work within the entertainment industry.
According to Mann, her assessment of McBrown's performances, though candid, was grounded in an honest evaluation rather than a desire to cast aspersions.
Source: zionfelix.net