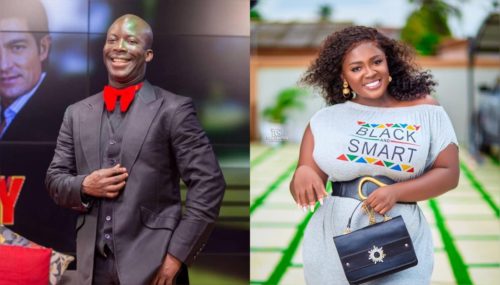 Prophet Kumchacha dropped his two cents about the ongoing drama involving Diamond Appiah, Naana Brown, and their respective friends.
In his submission, the esteemed founder and leader of Heaven's Gate Ministries expressed his disappointment in Diamond Appiah for her excessive talking.
Prophet Kumchacha cautioned that such behavior could potentially lead her into trouble.
"Diamond Appiah needs deliverance. Being a billionaire doesn't exempt her from needing deliverance. The Bible says in Proverbs 13:7, 'There is one who makes himself rich, yet has nothing.' Diamond talks too much, and in this world, anyone who talks excessively will get into trouble with their enemies," he said.
Advising Tracey Boakye to distance herself from friends like Diamond Appiah, he said he believes Diamond is envious over her growth and lifestyle. Whilst at it, Kumchacha professed his love for the married actress.
I have a lot of love for Tracey Boakye. I almost married her, but someone else took over. She is very humble and respectful. However, she doesn't have good friends, and they will betray her," he advised.