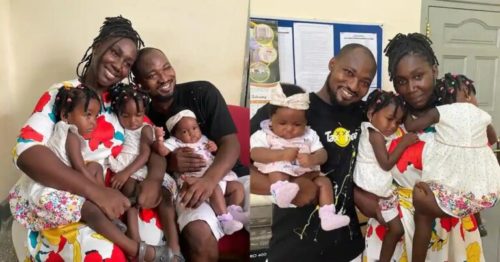 In a recent interview with Kweku Manu, Vanessa Nicole, once Funny Face's girlfriend, acknowledged that she rushed into her relationship with the well-known actor.
The acrimonious split between the two lovers, who have three kids together, grabbed media attention and dominated social media discussions. In 2020, they formally declared that they were splitting up.
In September, Funny Face and Vanessa met, and the following month, Vanessa learned she was pregnant. Things went by far too rapidly for them to have time to themselves.
We all made mistakes. We are to be partly blamed, I wasn't patient, so was he. We didn't take time to steady and know each other better. We met in September and I was pregnant in October, we are both at fault. Aside from everything, I just wish for the best," she disclosed.