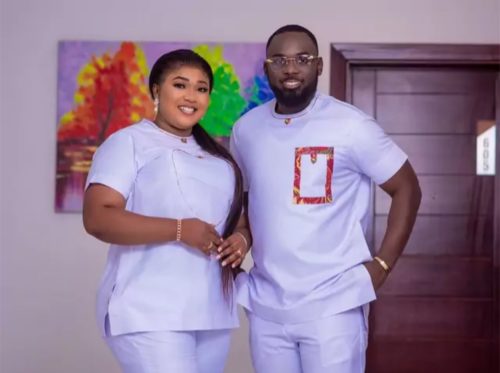 She said this during an explosive interview with Delay where she gave candid details of her marriage to her now ex-husband, Nana Kwaku Mensah, popularly known as King Kaninja.
According to Xandy Kamel, she sponsored the entire marriage and even paid for utilities in the house over the course of her marriage.
When asked by Delay if she was happy in the marriage, Xandy Kamel refuted, stating, "I was happy for only 5 minutes."
Delay probed further, asking what signs showed her, her marriage was going through turmoil. Xandy cited cases of poor communication and lack of intimacy in her marriage.
"When we go to work, we are active, but when we get home, we are just on our phones. There was no communication, no fun moments, etc.
Even during Valentine, I had to beg him to get me something, even if it were chocolates. He rather went to get us pork and coke. But to me, it meant a lot because at least he showed love," she said.
When asked if she attempted to fix any of these issues in her marriage with Kaninja, she affirmed, saying, "Whenever I brought up these issues, he would reply that he never went to a school of romance. We hardly even kissed, even when we had sex, I had to initiate first."
Xandy Kamel also revealed that she had over 30k cedis in her account before getting married to Kaninja.But after divorcing, she was left with mere pennies.
When Delay asked her what she used the money for, Xandy revealed that she used the money to pay for some bills at home and buy food.
Sometime last year, Xandy Kamel, opened up on some of the challenges she faced during her marriage to sports journalist, Kaninja.