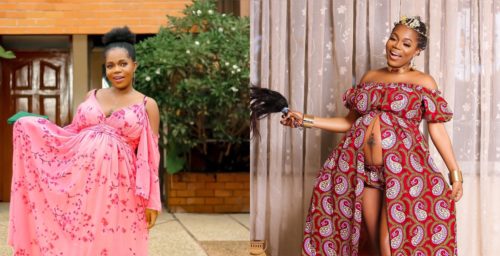 Amidst the speculation surrounding the identity of her baby daddy, Mzbel has taken a firm stance and vows to never disclose the truth.
She explained by saying, "I can't show his identity because of what I have seen on social media, I will never post anything that's very dear to me on such a platform. Someone got married and announced it on social media and a few days later, it was reported that her husband is a carpenter, make-up artiste, macho man, and other things, and eventually, the couple divorced."
"If you have something you cherish, you are happy about it, and wish to keep it forever, then please social media should be the last place to make people know about it but for my daughter's father, I wouldn't post him for an ordinary person to disrespect and associate him with false information", she said.
Photo by @anewday_shot_it (Instagram)