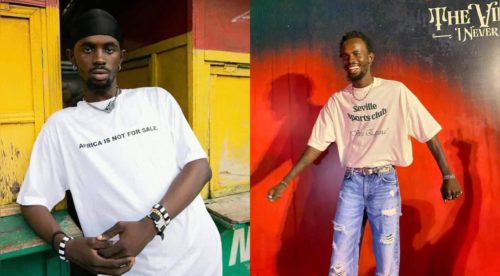 In a recent interview on OkayAfrica, Ghanaian trapster Sherif Ismail Mohammed, better known as Black Sherif, spoke about how intelligent and determined he is to achieve whatever he sets his mind to.
"I kind of speak for a figure in the city that is frustrated, a disgruntled youngster. Despite not being a city girl, I do reside there. I went there to pursue my dreams and my life. from adoration to amusement to survival. I am pushing my limitations as I drive out there," he continued.
He discussed some of his self-taught abilities, such as skating and quickly picking up BMX freestyle.
In 30 minutes, I mastered skating. I spent one hour teaching myself BMX freestyle. I believe that there are no impossibilities in our world," he declared.
Source: Dklassgh.com