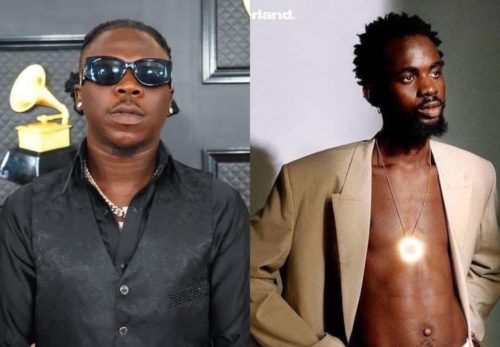 Livingstone Etse Satekla, popularly known as Stonebwoy, said recently in an interview with Amansan Krakye on Property FM in Cape Coast that there's no need to interpret the reasons why he hasn't yet worked with Black Sherif.
The "More of You" hitmaker clarified that just because he hasn't worked with the "2023 Artist of the Year" yet, it doesn't mean he doesn't intend to or that there is animosity between them.
When asked why Black Sherif wasn't chosen to be one of the featured musicians on his "5th Dimension" album, Stonebwoy responded in this way.
"If you ask why I omitted Black Sherif from my 5th Dimension record, it may appear that there is a problem, but there is in fact none at all. There are many Ghanaian musicians I haven't collaborated with on songs, and there are some names you can list, but there is no conflict between us," he said.
"Just because we haven't recorded a song yet doesn't mean there isn't any wahala—it will undoubtedly happen. We shouldn't interpret it as something that ought to have already occurred and assume that because it hasn't, there must be a message in there, he continued.