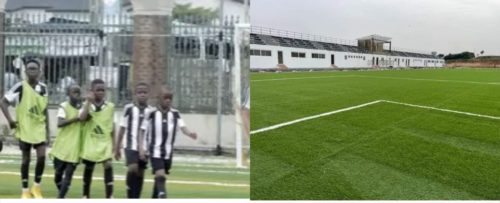 Italian club Juventus are set to launch a football academy in Ghana to help train and develop talents in the country.
The Serie A giants already have academies scattered across over 50 countries in the world, where young players are nurtured.
A post on the Juventus Academy Ghana's social media page said the opening of the academy will take place on October 27, 2023.
On its website, the Juventus Academy further explains its purpose as one that aims to educate young players in every facet of the game.
The Juventus Academy project was born to bring Juventus' colours, methods and values to as many kids as possible.
"Present in over 50 countries and on every continent, it offers both the teaching and development of football skills and educational training, accompanying young players in their growth, from introduction to the game to maturity, and not exclusively within the sport.
"All programs are available, regardless of the level of the participants, and the activities are based on respect for their mental and physical well-being. Fun is at the center of all the proposed activities."
https://x.com/consoleghana/status/1716492235674472587?s=46&t=AIEktYTWrLsodQy1JP4u4w