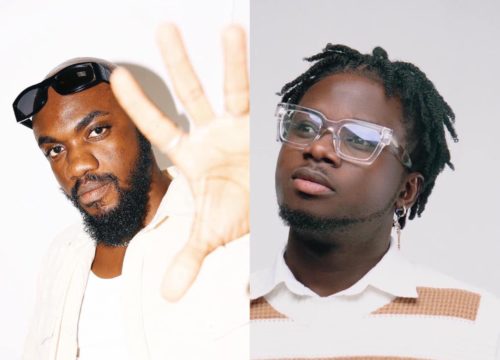 Ghanaian singer and songwriter, Kuami Eugene has revealed the latest developments between his songwriting credit issues with Mr. Drew. The Empire signee claimed he hadn't received what was due him after he wrote about 80 percent of Mr. Drew's latest single 'Case'.
In a new interview with Berla Mundi, Kuami Eugene established, that he took legal actions against the artiste and has finally gotten his deserved share.
After Kuami Eugene openly talked about writing 80 percent of Mr Drew's new song 'Case', the latter let out a cryptic reply suggesting Kuami's claims were false.
According to Kuami Eugene, Mr. Drew's reply came out of pride, trying to project himself as the hit record's solo creator. "I don't care how he had to come to present it out here for it to look like I didn't write it..why do I have 50 percent now?" Kuami Eugene asserted.
Kuami Eugene who has written some of Ghana's biggest hit songs including Adina's Killing Me Softly and Mzvee's Come and See My Mother, charged artistes to be more transparent with giving songwriting credits.