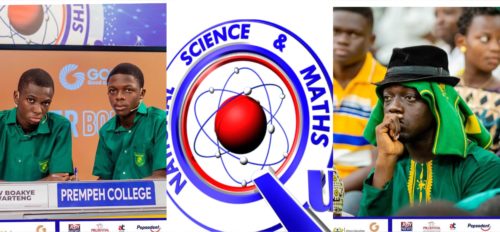 A petition filed by Prempeh College challenging the semifinal results of the 2023 National Science and Maths Quiz (NSMQ) between Prempeh, Opoku Ware and Pope Johns Senior High School has been thrown out.
Opoku Ware beat Prempeh and Pope Johns to go through to the grand finale with Presec and Achimota School.
Prempeh College, however, raised issues with the semifinal results, which kicked them out of the competition and took to social media to challenge the results.
In dismissing the petition, the management of Primetime, organisers of the National Science and Maths Quiz defended the ruling of the Quiz Mistress and said Prempeh College was not "cheated" as was claimed on social media.
In Prempeh's petition dated October 19, 2023 and posted on social media, Prempeh College called for a review, acceptance and an overturn of the results of the contest in relation to an answer to a riddle question in the fifth round of the #NSMQ2023 competition.
Prempeh College ended the contest with 36 points below Opoku Ware's 38 points.
Response to Prempeh College
In a press statement responding to the Prempeh College's protest of the results, the Managing Director of Primetime, Nana Akua Mensa-Bonsu affirmed the ruling of the Quiz Mistress in the said contest.
Results