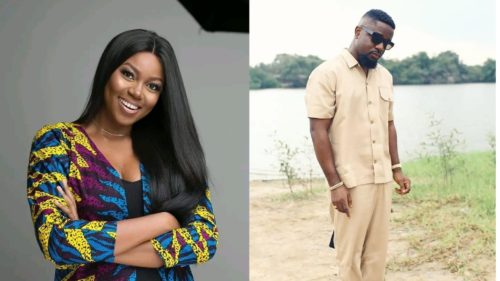 Ever wondered why Sarkodie of all people went so hard on popular Ghanaian actress, Yvonne Nelson in his recent diss song titled 'Try Me' which was a direct reply to the allegations leveled against him in the memoir of the latter?
Well, the rapper who is currently on tour in the USA and is gearing up to blow the minds of music lovers on Saturday at the DMV Party in Park has granted an interview in the States and spoken in detail about the whole drama.
In an exclusive interview he granted Angele Yee on her podcast dubbed Way Up, the rapper revealed that he realized the song because he felt a lot of erroneous impressions created by the YN Movie Productions boss in her tell it all memoir.
Sarkodie revealed that even though there are times he has released some songs that had lines that addressed some issues about him in the public space, this time, he felt it was a bit different because they could have sat down to talk about the whole issue.
The Sarkcess Music boss added that he also wanted to erase the impression that certain things can be said about him and he will not come out to defend himself because that is how he has acted over the years.
Asked if members of his team were in the know before the release of the diss song, Sarkodie gave an emphatic no response.
The award-winning musician further noted that he was not ready for any of his team members to talk him out of releasing the song.
Despite all the revelations he made about why he recorded the song in the first place, Sarkodie surprisingly revealed that the song was leaked.