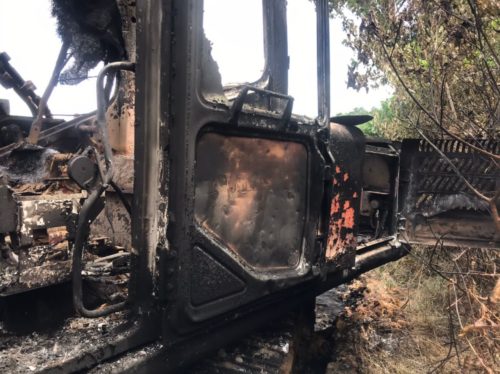 Final year student of Jacobu Senior High Technical School in the Jacobu District of Ashanti Region, Kwaku Prince 18 years old confirmed dead after an illegal mining operator pushed a light pole on him.
According to the police, the incident occurred on Sunday night as the deceased and two others were on a motor from Jacobu to Nkoduase and an illegal mining operator accidentally toppled a neighboring light pole onto the grounds, instead of the Galamsey operator to call for assistance or sent a signal from the downed light pole he failed to do that, and as a result, they were electrocuted by the light when they arrived at the fallen pole.
The deceased, Kwaku Prince has been sent to St. Peter Catholic Hospital at Jacobu, The injured are being treated at the aforementioned hospital, and no arrests have been made as of yet.
*STORY FILED ASP Sampene.*
*Sources: DESS FM AND SAP TV.*