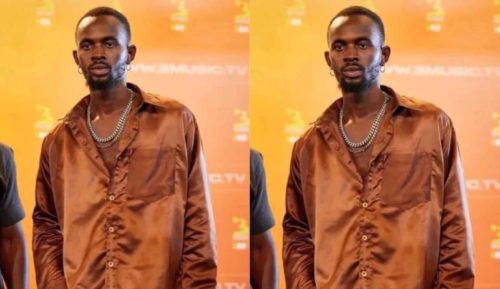 Cruise People Limited has taken legal action against musician Black Sherif for breach of contract.
According to the lawsuit filed at the High Court, the plaintiff claims that Black Sherif failed to fulfill the agreed-upon terms, which led to the cancellation of the Afro Cruise Jam concert he was scheduled to perform in Greece in August.
The suit alleges that after booking Black Sherif for the cruise event and paying half of his booking fee ($20,000), the artiste was expected to provide a video confirming his participation, especially for the media launch on May 19. However, despite assurances, Black Sherif did not provide the video, causing the company to lose the paid deposit of $18,000 for the cabins on the cruise ship due to the cancellation of the bookings.
Cruise People Limited argues that Black Sherif's failure to confirm his performance jeopardized the event since his announcement was crucial for attracting patrons to the cruise ship.
The organisers of Afro Cruise Jam are seeking redress from the court, requesting Black Sherif to return the $20,000 booking fee and $18,000 for the lost cabins' booking expenses. They are also demanding interest on the $20,000 from April 18, 2023, until the final payment, as well as $50,000 for the lost profits resulting from the breach of the agreement.
Furthermore, Cruise People Limited is seeking the reimbursement of the GHS65,000 paid to the Multimedia Group for advertising the video clip of Black Sherif, which the artiste failed to provide. Additionally, they are seeking general damages for the breach of contract and the costs incurred, including legal fees.
Source – myjoyonline.com