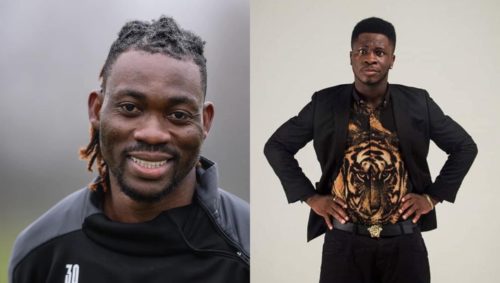 Dr Craze, a popular Nigerian comedian has recounted how Christian Atsu came to his aid during his tragic situation and offered to pay for his fees till he completed university.
The entire football world is mourning the sudden demise of Christian Atsu, a Ghanaian footballer.
Atsu was known not only for his career in football but also for his philanthropy and kind hearted.
Among those mourning his loss is Nigerian comedian and skit maker, Emmanuel Iwueke, popularly recognize as Craze Clown or Dr Craze.
According to the skit maker, Atsu had paid his school fees until he graduated following the passing of his father.
He disclosed how the footballer had been supporting him since 2015 and reached out to help after his father died.
Craze posted a tribute on his Twitter page and expressed his gratitude for Atsu's friendship and support.
"When I lost my dad, he l reached out and offered to pay my fees till I graduated and he did. You've been a great friend of mine, Chris, and I will surely miss you. I really can't hold back the tears. Rest well brother." His exact words on Twitter as he shared a screenshot chat with Atsu in 2016.