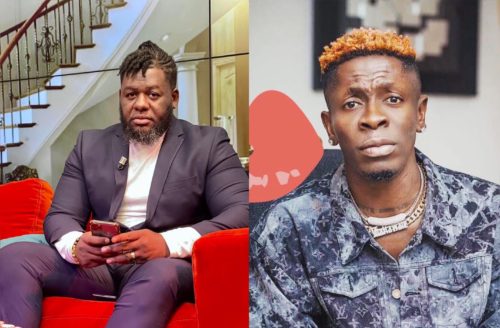 In order to settle the defamation case brought against Shatta Wale, the musician and his former manager, Lawrence Asiamah Hanson, aka Bulldog, have reached an arrangement.
Shatta Wale's allegations that Bulldog was responsible for the slaying of Kwaw Kese manager Fennec Okyere prompted the filing of the lawsuit.
In a Facebook post on November 2, 2022, Shatta Wale made these accusations.
The Accra High Court approved the request made by Shatta Wale's attorneys during a previous court session to settle the dispute out of court.
After a month had passed, Shatta Wale's legal team went back into court to advise the judge that a crucial event had occurred: the parties had finally come to an initial understanding over the parameters of the settlement.
Then, in order to give the parties time to hammer out the details of the settlement, Shatta Wale's attorneys asked for a one-month postponement. The agreed-upon terms were supposed to be submitted to the court as a consent judgment.
After hearing from Bulldog's attorneys that a settlement had been reached in principle, the Accra High Court, presided over by Justice Joseph Adu Agyemang Owusu, put the matter on hold.
One of the terms of the settlement, according to a Starr FM story, calls for a formal apology to Bulldog.
An important step has been taken toward resolving the conflict between Shatta Wale and Bulldog with the settlement of this litigation outside of court.
Along with other mutually agreed-upon stipulations, the public apology tries to allay the complaints brought up during the court procedures.