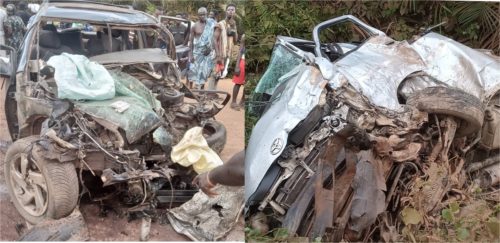 Four (4) people are confirmed  died while others were seriously injured in a car accident on the Akroso- Asamankese road.
The accident, which occurred on Sunday, November 12, 2023, involved a White Toyota Hiace with registration number GM 3150-13 carrying about fifteen passengers from Bantama a suburb of Akim Akroso in Asene, Manso Akroso district of the Eastern region, collided with a pontiac vibe private car with registration number GG 3528-14 traveling from Asamankese to Achiase.
However, an eyewitness said, the tyre of a speeding Pontiac Vibe private car burst which caused the vehicle to lose control and crash into the Toyota Hiace.
The victims were rushed to Asamankese Government Hospital for treatment while the bodies of the deceased were taken to the hospital's morgue.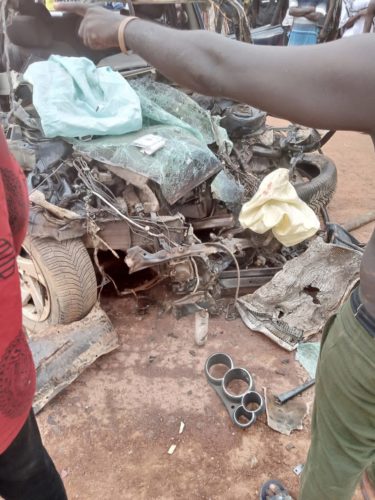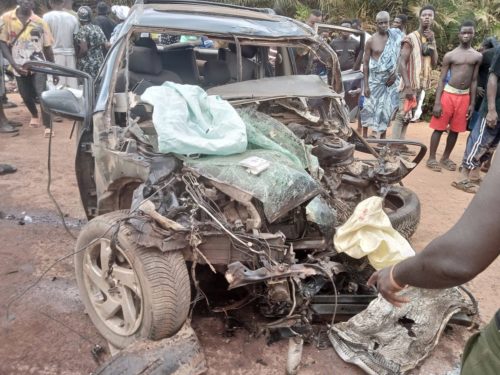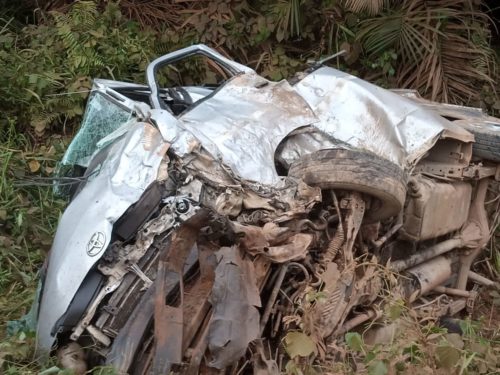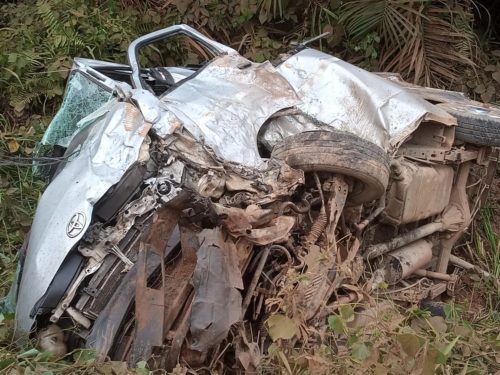 Watch the video below;
https://x.com/oda_citizen777/status/1723805713816822028?s=46&t=AIEktYTWrLsodQy1JP4u4w
Source: Journalist (Nyame Akoa Solo )- Atweaman FM