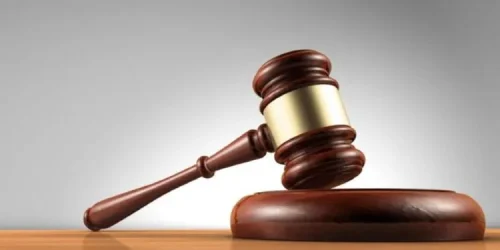 The Asante Bekwai Circuit Court has sentenced a 23-year-old miner to 15 years in prison with hard labour for robbing a man of his Sumsang smartphone.
Innusah Alhassan admitted to robbing Francis Agyei of his Samsung S10 smartphone valued at GHC2,000.
Detective Chief Inspector Eric Twum told Isaac Apeatu's Court that Agyei, the complainant, is a sales boy and Alhassan, alias White Money, is a miner.
He said both Agyei and Alhassan are residents of Manso Tontokrom.
On 5 November 2023, at about 2030 hours, Agyei, who lived in a compound Guest house widely known as Bohyeba, went to take a bath in a bathroom within the premises and switched on the torchlight on his Samsung S10 smartphone to see clearly in the darkness.
When Agyei returned to his room after taking a bath, Alhassan attacked him with a pair of scissors, the Court heard.
According to the prosecution, Alhassan pushed the scissors on Agyei's waist and demanded that he hand over the phone.
Agyei immediately complied after recognizing Alhassan's voice.
Alhassan fled through the back gate of the guesthouse after forcibly taking the phone, and Agyei immediately raised an alarm, leading to his pursuit and arrest by some sympathisers.
The phone was retrieved from his pocket, but he managed to throw away the pair of scissors.
Detective Chief Inspector Twum said Alhassan was handed over to police at Manso Datano along with the Samsung S10 smartphone, an official complaint was lodged, and the phone was kept as an exhibit.
According to the prosecution, an investigation cautionary statement was taken from Alhassan in the presence of an independent witness.
After investigations, Alhassan was charged with the offense and put before the court.