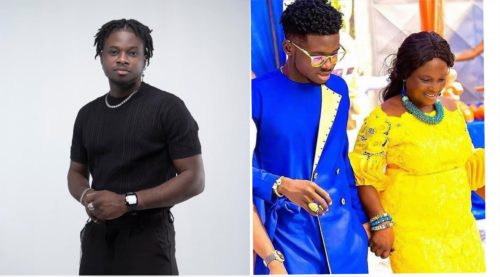 Kuami Eugene has thought back to the day he told his mother he would transform their lives when he was twenty-five. However, the Highlife/Afrobeats artist joyfully mentioned that he had already accomplished that promise six years prior on Class 91.3 FM's Class Drive.
"I've always had goals and dreams. A specific level is what I ought to reach. I've thus devoted my entire life—as well as my time—to reaching that goal.
"I'm proud of myself, even though I'm still not there." I mean, I used to promise my mother that by the time I was 25, I would have changed our lives and be a licensed driver. "I was 19 when I got it," Eugene remarked.
"I'm proud of myself. I mean, besides God being on my side, I've tried as much as possible to acquire a lot of knowledge about what I am doing today.
"When I was in Fadama, I didn't do a lot of partying or clubbing; I didn't go out there to go and play and all. It was just learn, learn, and learn more. I had to learn how to produce, write, mix, master, and edit. I was learning everything that I could get my hands on.
"I think it's paying off today," he noted, stressing: "Besides God being on my side, that's the reason why I've been able to come this far." He ended.