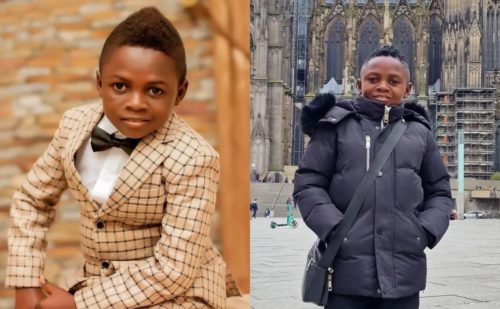 Actor Yaw Dabo has addressed the issues around his age after his interview in Spain by Marca went viral.
During an interview on Wontumi TV, the Kumawood actor explained his reason for saying he is 24 years old.
Dabo said that he was about to lie about his age when he realised that he was on a mission in Europe to find support for his football academy which demanded that he exhibits integrity and truthfulness at all times.
The actor said that he learnt a lot during his stay abroad and did not expect the interview about his age which he had with Marca to "blow" and go viral
He said that when his interviewer, a journalist from the sports media platform, Marca, asked him about his age, it was evident in the video that he hesitated for some seconds before saying he was 24 years old.
"When the white man asked me about my age, I did not want to mention it. If you watched the video, I was a bit hesitant, I wanted to change my age but I reconsidered my decision because I was there to get help for my club.
"Some of these foreigners like truth and loyalty so I decided to say I am 24 years. The interviewer then said, 'respect, respect', and from there, we continued with the interview", Dabo said.
His outsized enthusiasm shocked the journalist interviewing him who asked him his age, thinking he was a child.
Dabo replied that he was 24 years old.
The hilarious video went viral on Twitter, not just in Ghana but on Marca's own page.
Dabo just currently returned from a European tour where he visited several high-profile clubs, including PSG, Ajax and Dortmund.