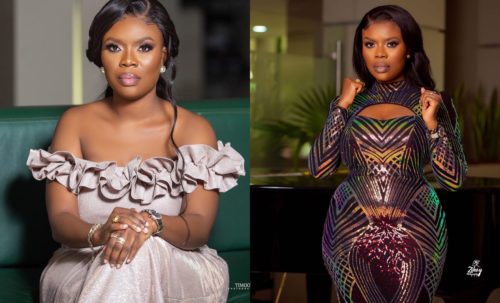 Award-winning Ghanaian media personality, Delay has emphatically stated that there's nothing wrong with wearing cheap clothes.
In a tweet, Delay advised it is better for one to feed his family members instead of wasting huge sums of money on clothes to impress people.
Taking to Twitter, Delay wrote; 'Wearing unbranded clothes and cheap clothes doesn't mean you're poor, remember you have a family to feed, not a community to impress'
As we all know, Delay always looks simple with mild makeup in all her photos. She doesn't really go the extra mile to spend too much money on her looks.