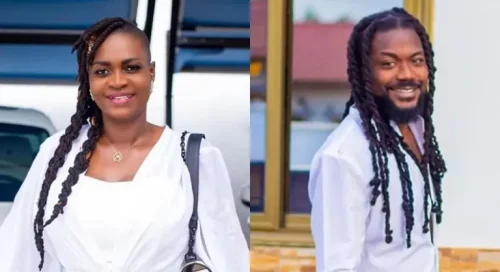 Ayisha Modi, a well-known Ghanaian socialite, has once again astounded the audience with her frank revelations in an unanticipated turn of events.
This time, she focuses on her adolescence, when she played a crucial role in Samini's career as one of Ghana's most brilliant musicians.
The admission made by Ayisha Modi has highlighted her long-standing affiliation with the music business, which dates to when she was just 14 years old.
The socialite revealed that in her early adolescence, she was more than just a casual observer of the music scene; she actively participated in promoting none other than Samini's musical career.
At a tender age when most youngsters are focused on school and hobbies, Ayisha Modi managed to form connections with prominent musicians, with Samini being one of them. Her unwavering passion for music and her innate understanding of its impact led her to allocate the money she earned to aid Samini's musical pursuits.
Remarkably, Ayisha Modi used the funds that were meant for her own personal needs to further Samini's music career.
This included contributing towards his recording studio time and other essential expenses, providing a glimpse into the extent of her dedication to the arts.
In an interview on OBI TV, Ayisha Modi said, "By the age of 14, I used to walk with musicians like Samini, and I used to sponsor Samini's music career. I paid for their studio time anytime they had a studio session. Sometimes, when my mother sends me on an errand to the market, I use the money to sponsor Samini, then I will lie to her that the money got missing."
Ayisha also explained that her actions were not just about Samini but were a way of sharing her God-given gift to help talented people who couldn't afford to pursue their dreams.