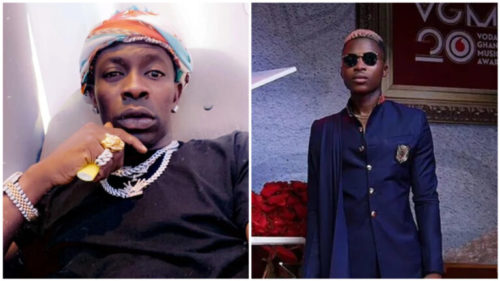 Ghanaian talented video director, Awudu Musa popularly known as Babs Direction has opined that "Dancehall King" Shatta Wale is a "part of the problem" facing the Ghana Music Industry.
According to Babs Direction, while some Ghanaian artistes are working hard to put Ghana music on the map, Shatta Wale has chosen to constantly say negative things about their exploits.
"Shatta Wale is a part of our problem. His brothers are striving to break into the international market, yet he chooses to stay home and speak negatively about them. Yes, we understand it's showbiz, but it's important to know when to be wise and support your brothers," Babs tweeted.
Babs went further to criticise Shatta Wale, claiming the musician failed to take use of the chance following the reggae-dancehall artist's major collaboration with American singer Beyoncé on his 2019 album titled "The Lion King,"
"You had the opportunity for the biggest feature to ever happen. What did you do with that feature?" He concluded.
Babs' comments sterns from Shatta Wale's mockery of the Ghana music industry after Asake sold out his concert at o2 Arena.
On Sunday, August 20, Nigeria's Asake filled up the o2 Arena barely 2 years after his breakthrough.
The "Joha" singer gave an excellent performance to thousands of fans at the 02 arena and has since sparked major debate about Nigerian and Ghanaian music.
According to Shatta Wale, "Nigerians are making Ghana music look like feeding bottle compared to henessy bottle. Congrats to asake meeenn!!!"
In other news Ola Michael threw some shade at Shatta Wale on United Showbiz, right after he was gifted a pair of fresh shoes on the show due to his shoes gaining attention.
During the show, the radio host stated that Shatta Wale wouldn't be able to purchase the new sneakers that were given to him.
Ola Michael also mentioned that he has been receiving even better shoes from both local and international brands ever since his viral shoe moment on social media.