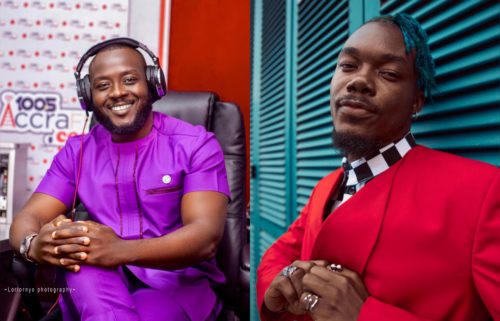 Camidoh will win the Most Popular Song of the Year award at the 2023 Vodafone Ghana Music Awards (VGMA), according to famed radio host Nana Romeo.
He also promised to go around in just his boxer shorts if Camidoh's "Sugarcane" did not win the award.
Nana Romeo discussed why Camidoh ought to receive the honor at a panel discussion on the E-Forum moderated by Abrantepa.
According to him, "Sugarcane" has endured the longest and gained popularity outside of Ghana.
Nana Romeo also mentioned that he had flown outside of Nigeria since many people believed the song had been written by a Nigerian performer.
Source: Dklassgh.com