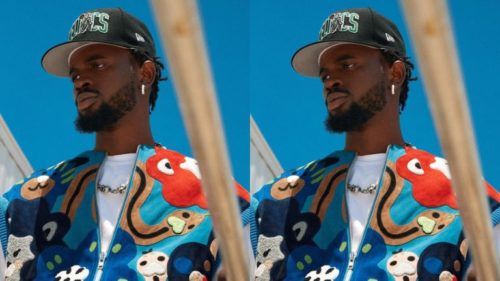 Mohammed Ismail Sherif, also known as Black Sherif in the entertainment world and one of Ghana's most promising new musicians, has published his first public post regarding the 24th Vodafone Ghana Music Awards.
This year's edition of the most prestigious awards program has nominated the music superstar in 11 categories. The most coveted nominations, Artiste of the Year, Vodafone Most Popular Song, and Reggae/Dancehall Song, are among those included in the list.
However, almost all of the nominees for the Artist of the Year award are focusing on their strong chances of winning. On social media over the past few days, both fans and professionals who work in the entertainment sector have been competing for their favorite. However, the main rivalry is between Black Sherif and Piesie Esther, a gospel performer.
Black Sherif made a cryptic post revealing the categories he was nominated in because he was terrified of pulling a Medikal (7 nominations, no award), but for now, it appears that he is uncomfortable with the most recent survey that has gone viral online.
"You've seen m blood, sweat & tears. You've seen the ups & downs of my journey. I've had my lips shut and my eyes opened ever since I stepped into the game. I don't plan on changing that, not today, not tomorrow. Let's go VGMA," he said.