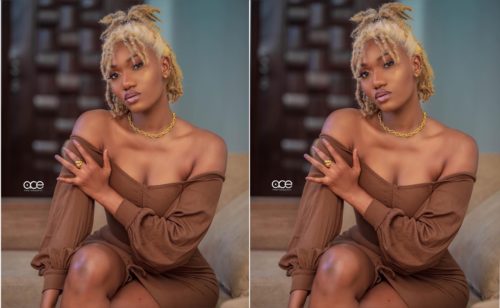 Wendy Shay, a Rufftown Records signee, has confessed that she has endured more spiritual difficulties than usual after migrating from Germany to pursue her music career in Ghana.
Wendy Shay, who was discussing her journey in the music industry on the Day Show with Berla Mundi, stated that she was free of spiritual troubles when she was in Germany, but she began experiencing them after she moved to Ghana.
"Growing up in Germany, you don't really see spirituality like that but when I came to Ghana, obviously, I faced a lot of spiritual battles," she disclosed.
The "Habibi" singer continued saying that "It's normal everywhere. Music itself is a spirit. What is so special about me that people will like to come and watch me perform. There should be something that is beyond me that is actually making that happen."
Wendy Shay, who has established her footing in the profession and is eager to truly live her vocation, added:
"It has made me know who I really am. I know I always wanted to do music but knowing your purpose and living a purpose-driven life is different and that is what I am right now. I live very purposely and I am very mindful of whatever."
Watch video below;
https://www.instagram.com/reel/CvZ0yDwAerQ/?igshid=NTc4MTIwNjQ2YQ==