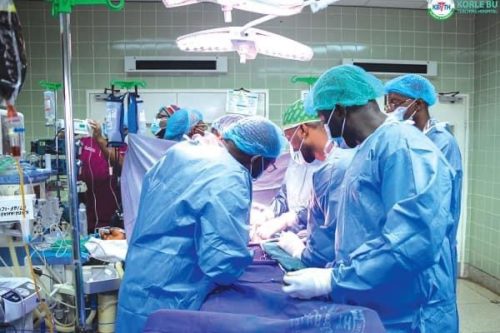 professionals at the Korle Bu Teaching Hospital (KBTH) has performed kidney transplants on two patients, the first of such operation by a local team in the country.
The Ghanaian team, including specialist doctors, nurses and anesthetists, performed the procedures on July 4 and 5, this year, and the patients, both of them males, are currently recovering at the facility.
Their donors, who are females, are also doing well and have so far been discharged.
Two foreigners, a theatre technician and a transplant surgeon, were available as confidence boosters for the team.
Each surgery is estimated to cost $21,000.
The surgeries were sponsored by the First Sky Group, an indigenous private company.
The hospital is expected to perform three additional surgeries next month with sponsorship from the First Sky Group.
The breakthrough will save patients a great deal, as many of them had resorted to either India or South Africa for such surgeries which cost more than $250,000.