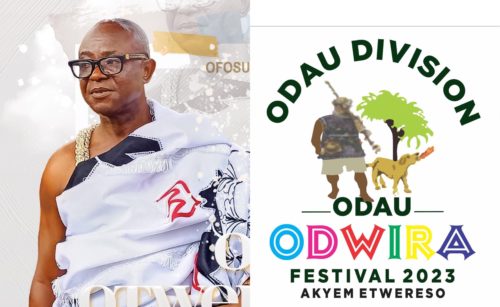 The Odau Division of the Akyem Abuakwa Traditional Council celebrates the 2023 Odwira Festival and the outdooring of Daasebre Ofosu Kwabi Ayebiahwe as the Odauhene.
The week-long celebration is scheduled to take place from Monday 20th February 2023 to Sunday 26th February 2023 at Akyem Etwereso in the Eastern Region in the Akyemansa District.
The theme for the occasion is "A New Dawn Repositioning Akyem Etwereso as a Socio-political Hub in Akyemansa District".
The Odau Division Area comprises 11 palanquin chief towns namely; Akyem Pramkese, Akyem Boadua, Akyem Mbronamum, Akyem Aweam, Akyem Odumase, Akyem Adubiase, Akyem Chia, Akyem Subi and Ashanti Banka of which the traditional administrative capital of ODAUMAN is Akyem Etwereso.
Akyem Etwereso is a thriving town that is endowed with enormous natural resources such as diamonds, gold, a large tract of arable land, virgin forest, timber, and many more.
Besides, the town is famous for its Kwaneakwa mud fish sanctuary, a natural home to thousands of ancient mysterious mudfish which is becoming a preferred tourist destination in the district and has officially been earmarked for development by the Ministry of Tourism, Art, and Culture.
The event is estimated to attract over 20,000 people from all walks of life, including Odauman families and friends from the diaspora.
His Excellency Nana Addo Danquah Akuffo Addo, President of the Republic of Ghana, and his Royal Majesty the Okyehene, Osagyefo Amoatia Ofori Panyin, and other personalities from politics, business, industry, chieftaincy, and the clergy are expected to grace the occasion.
The anticipated mammoth event will raise funds on the 25th of February 2023 to support the ongoing construction of a police station and community hospital.
It's worth noting that, under the leadership of Daasebre Ofosu Kwabi Ayebiahwe's leadership the town has seen impressive intervention and developments in two years including Odau fie (Palace Project), District Police Station, Hospital Project, and the Upgrading of Tourist sites all these projects are on-going.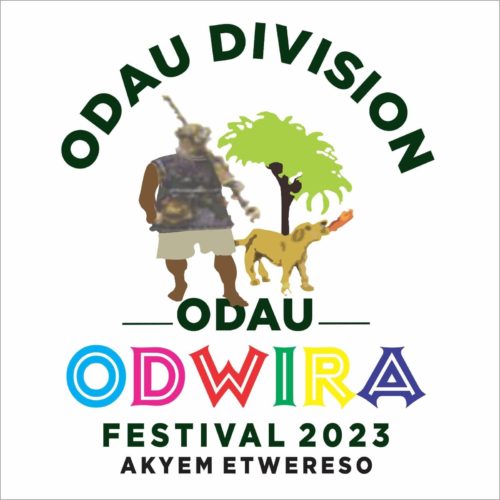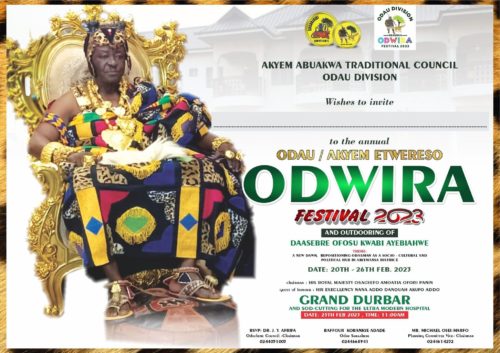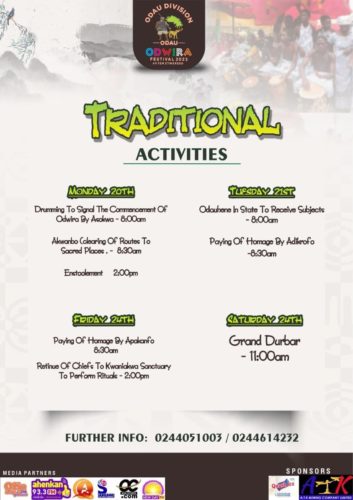 Report BY Samuel Quao.