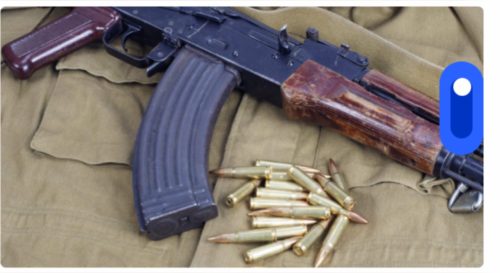 A soldier with the 5 Infantry Battalion of the Southern Command of the Ghana Armed Forces (GAF), Private Roger Bayou, has met his untimely death after his rifle accidentally went off while he was about to take up his duties.
Preliminary investigations indicate that the deceased officer was sitting on his bed, waiting to relieve his colleague at the Base Ammunition Depot (BAD) near Michel Camp on Saturday, August 19 when the accident occurred.
"The body of the deceased soldier has since been conveyed to the 37 Military Hospital mortuary," a statement from GAF said.
A team from the Homicide Unit of the Ghana Police Service has since been at the scene, collaborating with the Military Police in investigations.
Pte Bayou was part of a platoon from the Southern Command.
His family has been informed of the sad incident by authorities, the statement said.