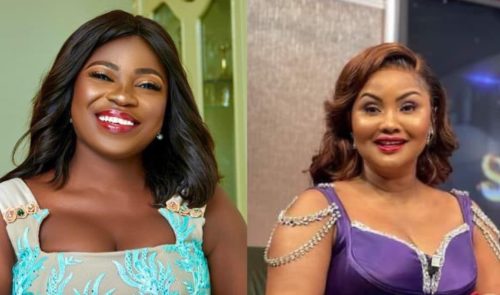 There have been a lot of controversies in the media fraternity after Nana Ama McBrown transitioned from From Media to Media General.
However, one of her former colleagues has taken to social media to advise the actress cum presenter amidst the controversies.
Vim Lady, known in private life as Afia Pokua, head of programs at Despite Media in a Facebook post advised Nana Ama McBrown to stop granting interviews about her former employers.
The award-winning media personality urged the former United Showbiz host to be careful, as there are bad colleagues and imperfect systems everywhere.
"My only advice to McBrown is, there are bad colleagues and imperfect systems everywhere so stop granting interviews about your former employers. Take it from someone who has spent over 20 years in this industry," Afia wrote in a Facebook post.
Afia Pokua, who is also a former employee of Multimedia, urged the sensational actress and screen goddess to shine her eyes and enjoy her new job.
"Just Shine Your Eyes and Enjoy Your New Job because "emmre yenni nka so," she added.
See her post below;