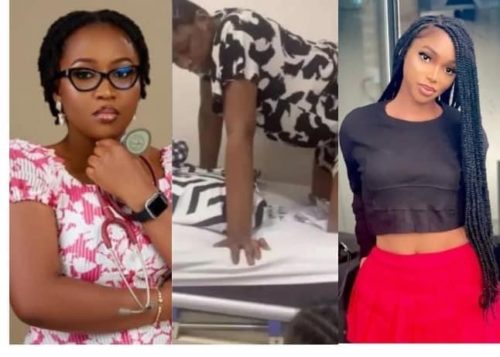 Popular Nigerian transgender Jay Boogie is facing a critical health crisis as both of his kidneys have failed, necessitating an urgent transplant to save his life.
Several weeks ago, Jay Boogie took to Instagram Live to share the complications he experienced after undergoing another BBL surgery. The procedure, intended to enhance his appearance, took an unfortunate turn, leaving him struggling with difficulties in urination and other health issues.
The severity of his condition came to light through an update provided by activist Dr. Loveth, who has been actively rallying for support on Jay Boogie's behalf.
Dr. Loveth disclosed that the transgender activist's health has deteriorated to the point where both kidneys have failed, emphasizing the critical need for a transplant to sustain his life.
Sharing an update on the current condition of Jay Boogie, Dr. Loveth stated, "At this stage, Jay Boogie needs a Kidney Transplant! Both kidneys have failed! We prayed and wished it never got to this stage, but this is it!!! I will drop other updates soon!!!"