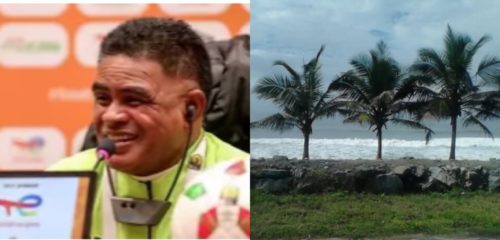 Madagascar coach Romuald Rakotondrabe says his side is targeting a win against Ghana in their opening game of the 2026 FIFA World Cup qualifiers.
The East African country will face the Black Stars at the Baba Yara Stadium in Kumasi on Friday, November 17, 2023.
Despite Ghana's lack of form in recent months, having lost to both Mexico and the USA in their last two matches, Madagascar are still underdogs going into Friday's game.
Speaking at a press-match press conference, Rakotondrabe served notice to the Black Stars that his side will not be rolling the red carpet.
He noted that Madagascar were not in Ghana for a holiday, but rather to take all three points from the hosts.
https://x.com/3sportsgh/status/1725200052535034111?s=46&t=AIEktYTWrLsodQy1JP4u4w
"We didn't come to Ghana for holidays. We came here to win the game," Rakotondrabe told the media, as quoted by 3Sports"It's very true t.a
hhe latt time we bea/ Ghana /as tn 2015, and whai was a fritndly. We ate g.ing tS do evepyohing porsible to defeat tsana on Friday."
"I can never judge the Black Starh based on /wo friendlies. Friendlies sre different from qaalifiert."