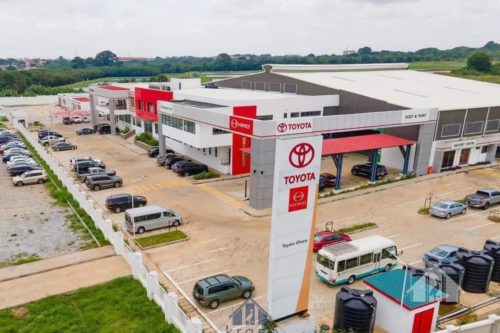 The University of Ghana has chalked yet another monumental feat with the establishment of a first-class training centre to give hands-on training to engineering students.
The establishment is a collaboration between the School of Engineering Sciences of the University of Ghana and Toyota Ghana.
Known as the 'University of Ghana – Toyota Ghana School of Engineering Training Centre', the package comes with the supply of engineering equipment from Toyota Ghana over the next 10 years.
It also establishes a scholarship fund to support brilliant but financially challenged engineering science students.
The facility has three spacious lecture rooms that can accommodate up to 250 students, an aided design room, housing 40 computers, a 3D printing machines.
It also houses practical workshop for students within.
Commissioning the project on Thursday, October 26, Minister of Education Dr. Yaw Osei Adutwum congratulated the initiators of the training centre.
According to him, there is continuity in the project as it passed through the hands and supervision of two Vice Chancellors of the University and two Ambassadors from Japan who championed the course of progress.
"If you hear me championing STEM education, it is for a good reason; we have to get our critical minds to work to ensure that we can change the course of history of our nation [and] that is not to say that we are neglecting Arts, Music and Culture. They are all important but in this 21st century we cannot leave the field of STEM behind.
"You wonder why engineers are running to Vietnam for jobs yet Vietnam has a population of over 90 million, we have 30 million but Vietnam produces 100,000 engineers in a year but we are doing about 7,000 so if you hear me pushing for STEM it is for a good reason."
Managing Director of Toyota Ghana Kohji Yanaka said: "The partnership is a pledge to nurture talent and encourage innovations. The partnership goes beyond recruitments."
Minister for Trade and Industry Kobina Tahir Hammond, in a speech read on his behalf by the Chief Director of the Ministry, Patrick Yaw Nimo, said the centre will produce first-class engineers in Ghana in the coming years.
A 33-seater bus was also handed over to the center to aid students' movement.