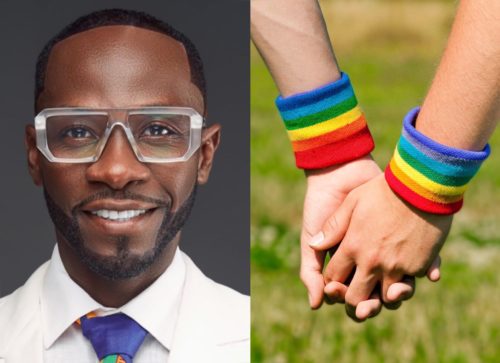 Ghanaian Highlife Hiplife Artist, Mr. Nsia Appau, known in entertainment circles as Okyeame Kwame, has spoken out against the ill-treatment of LGBTQIA+ individuals in Ghana and Africa at large.
In a virtual conversation with patrons from "The Ghana Universities Journal," the Musician expressed his concern about the inhumane treatment meted out to this group of people in the country.
While he despised the excessive beating and shaming of LGBTQIA+ individuals, Okyeame Kwame believes that a decision should be taken by Ghana on the matter, free from external influence.
He acknowledged that the issue is delicate and technical, with political implications. His comments come amid a growing debate in Ghana over the rights of LGBTQIA+ individuals.
The country's laws criminalise same-sex relations, and there have been reports of violence against LGBTQIA+ people.
The term LGBTQIA+, which stands for lesbian, gay, bisexual, transgender, queer, questioning, intersex, pansexual, two-spirit, asexual, and ally, has become a growing gender consideration topic, rising globally to become a human rights issue.
It represents a diverse group of individuals who face discrimination and stigma in many parts of the world.
Okyeame Kwame's call for an end to the inhumane treatment of LGBTQIAP individuals is a welcome development in the ongoing debate around their rights and freedoms.
Cc: gbconlineradio